According to the American Automobile Association, Americans spend 8% more time behind the wheel than we did in 2014. That equates to a collective 70 billion hours in the driver's seat. With that much time on the road, it's important to make every second as pleasant and comfortable as possible. That's where window tinting comes in. It can provide numerous benefits that you may not be aware of. So, if you're on the fence about installing window tint in your vehicle, read on to learn why you should and how this simple product can improve your overall driving experience.
It Protects Your Car's Interior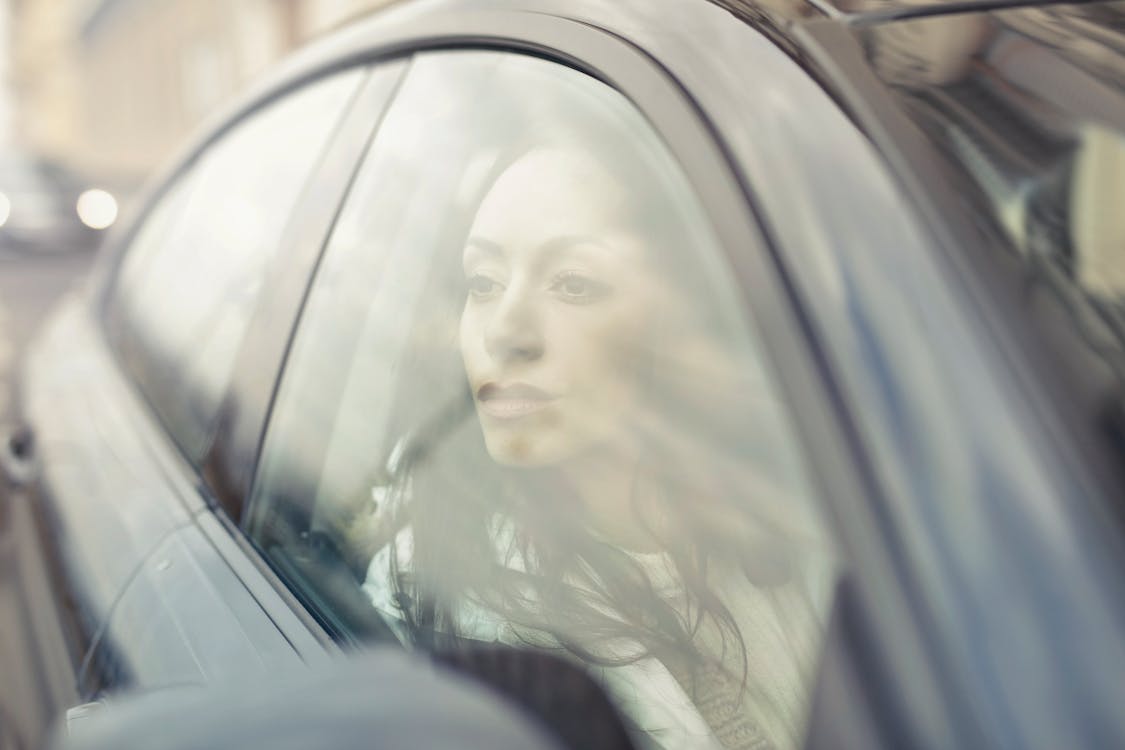 It's no secret that the sun's blazing rays can damage your car's interior. Years of exposure can fade your upholstery and damage leather surfaces. These UV rays can even dry out and crack your dashboard. Installing window tint will drastically reduce the sun's damaging effects while extending the life of your vehicle's interior components. Keeping your upholstery from discoloring will make your car look great and maintain its resale value.
It Reduces Glare
The glare from the sun in your eyes is more than merely annoying — it's also a major safety issue. Glare can make it nearly impossible to see what's going on ahead of you as you're cruising down the road. When exposed to bright sunlight, most people naturally squint their eyes, taking their attention away from the road and other motorists. Intense UV rays can also cause headaches and increase the risk of serious eye conditions such as cataracts. So, unless you wear quality sunglasses behind the wheel, you could end up with problems that can easily be avoided with window tint.
It Helps Keep Your Car Cool
Reducing the amount of sun that filters through your vehicle's windows will help keep it cooler. When you park your car in full sun during the summer, temperatures inside the cabin can easily reach 95 degrees Fahrenheit or hotter in just one hour. Even if your model is outfitted with a modern climate-control system, touching hot seat-belt buckles and the steering wheel can even cause burns.
Car window tint will significantly reduce the interior temperatures of your car and help your air-conditioning system cool it down to a comfortable level much quicker. Even on the hottest summer days, a layer of dark film on the windows will make a big difference to the interior temperature.
It Adds Privacy
Whether you're living in McKinney or a more rural area, privacy is important. Many of us leave our personal belongings in the car, from our kid's backpacks to electronics we need for work. Stowing these valuables within sight can be a tempting invitation to a car thief. This is especially true when you live or work in a high-crime area.
A publication by Value Penguins reported that there were 105,015 auto thefts in Texas last year. Tinting increases privacy and can make your automobile less of a security risk. Adding a layer of dark film to the windows will prevent people from being able to see inside your car whether you're driving, idling, or leaving your vehicle unattended. When the valuables inside the vehicle are out of sight, it's a less tempting option for someone who may consider breaking in.
It Makes Your Car More Energy Efficient
It seems everyone is looking for ways to save money, now more than ever, and window tint can help. Cranking up your car's air conditioning to cool down the inside can be a huge waste of gas. With an average price per gallon of $3.33 in Texas, every drop counts.
This means that tinting can help reduce the strain on your budget by keeping your vehicle cooler. Less thermal rays mean less heat, so your climate-control system won't have to work as hard, requiring less fuel and fewer trips to the gas station. Your car's systems also won't be as likely to break down either. But if they do, you can save even more with a service coupon from Huffines Hyundai McKinney.
It Shields Your Skin From UV Rays
While most of the reasons you should get window tint revolve around protecting your property, there's also an important health reason for installing it. Exposure to UV rays can damage your skin and may even lead to skin cancer. Tinting not only protects your dashboard from these effects, but it also safeguards your health. While it might not seem like a big deal, it's another easy way to live a healthy lifestyle.
It Provides Broken Glass Protection
Window tint is a film that experienced technicians adhere to your car's glass. Because of its structure, it can protect you from broken glass. This is common in many auto accidents, and shattered fragments can get in your eyes and cut your skin. Window tint helps to hold the glass together, so it doesn't scatter into thousands of shards. This is just another example of how this optional extra can help to keep you and your family safe on the go.
Do You Still Have Questions About Why You Should Get Window Tint?
Our factory-trained technicians know the ins and outs of window tint, so they can answer any questions you have. We use only the highest-quality window film and parts on the market, no matter what components we service. We know your vehicle is a big investment, and our modern service facility is dedicated to maintaining its integrity. We guarantee a transparent and convenient experience because you and your Hyundai deserve the best. We know you're going to appreciate your window tint. You'll arrive at your destination safe in eye-catching style with the look you want and the protection you need.
If getting your windows tinted isn't your top priority, maybe it should be. After all, you spend a lot of time behind the wheel of your car, so ensuring a comfortable and safe environment is important. So get in touch with our Huffines Hyundai McKinney team today for a window tinting estimate. Our experienced service staff is ready to meet your needs. Whether it's for a cosmetic upgrade or an engine overhaul, we're here for you.